If you're looking for the best recipe to score earned editorial media, look no further than your kitchen. Actual food recipes are in high demand by newspaper, magazine, and blog editors. Wasabi Publicity client Olivette is a riverside community and farm near Asheville, North Carolina. In the first year of the PR campaign, educating the press on its unique type of community called an "agrihood" was the obvious play. In fact, it was featured in Martha Stewart Living in an article entitled, "What is an agrihood?"
🔎 See it here: https://www.marthastewart.com/8079828/agrihood-planned-communities-working-farms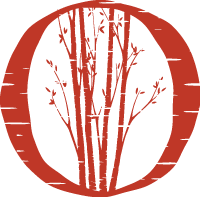 Seeking local press coverage as well, we recommended to Olivette they feature recipes using fresh producers as they are truly a farm-to-table community where neighbors grow their own food, prepare it for community meals, and even sell or donate the produce to the larger western North Carolina area.
A local editor was pitched the following media event alert and responded with a request for a recipe. So the next time you want to score earned editorial love, offer up your favorite recipe! It's sure to be your recipe for success, just like it was for Olivette and our team.
EMAIL SUBJECT LINE: Farmers Get Free Admission to Olivette's HarvestFest ASAP Double Snap Benefit Sept. 11
Hello,
Have you ever heard of a harvest festival offering free admission for farmers and their families? It makes sense, since they are the ones doing the harvesting, right? That's what's happening Sept. 11 when Olivette Riverside Community and Farm holds its 1st Annual HarvestFest ASAP Double Snap Benefit, a day of great music and outdoor family fun. Read on for details, and contact me to speak with Olivette farm-to-table living expert Allison Smith.
Olivette's 1st Annual HarvestFest ASAP Double Snap Benefit: Nourishing Community for Producers and Consumers of Farmers Market Produce
When: 3-6 p.m. Sept. 11
Where: Olivette Riverside Pavilion, 1069 Olivette Road Asheville, NC 28804
What: Produced by Olivette and Chatt Hills Music, HarvestFest is a celebration of local farmers, community, and music. Doors open at 3 p.m. with family games and activities. Acclaimed Americana band The Barefoot Movement takes the stage at 4 p.m. All farmers and their families will be admitted free and treated to a VIF (Very Important Farmers) section.
Why: All ticket proceeds will go towards the Appalachian Sustainable Agriculture Project's Double SNAP for Fruits and Vegetables program. Thanks to the generous support of Wicked Weed and Vidl Wine, all proceeds from beer and wine sales will also benefit Double SNAP. The program offers a match on dollars spent by SNAP customers at participating farmers markets with tokens that can be used for produce. Many EBT shoppers say the program eases concerns over having enough food each month. "It has significantly reduced the stress of managing the little amount of money given per month for EBT," one shopper explained. "I can make choices that allow me to eat more vegetables and eggs than I could otherwise afford."
Farmers market managers and vendors also noted the benefits of the program, saying it leads to ongoing relationships with shoppers and allows them to grow their business with loyal customers. "It has not only increased my sales, it has allowed me to interact and build relationships with customers who would normally be outside my business's demographic," one vendor said. Another farmer said: "This investment quite literally nourishes the community for both the producer and consumer of farmers market produce!"
HarvestFest is produced by Olivette Riverside Community and Farm and Chatt Hills Music. General admission tickets are $25 with kids as well as farmers and their families admitted free. Click here for tickets.
Bio: Farm-to-table living expert Allison Smith is a founding partner at Olivette Riverside Community and Farm near Asheville, N.C. The region's first "agrihood," Olivette is built around a four-season organic farm and designed to connect people with nature, community, and their food. Learn more at www.olivettenc.com.
Online Press Kit: olivette.onlinepresskit247.com
For interview requests please contact us.