PR: It's a Marathon, Not a Sprint
Client: Joey Klein, personal development expert
Project: Jumping on media interest in a two-year old pitch
In today's world of instant media, it's not surprising that people have high hopes—expectations even—that paying for publicity support will lead directly to key media coverage. The truth is, while this certainly does happen, the process of earning that coverage is not nearly as instantaneous as the coverage itself, particularly when your area of expertise is more of the evergreen than breaking-news variety…
But here's the beauty of PR: It's a marathon, not a sprint.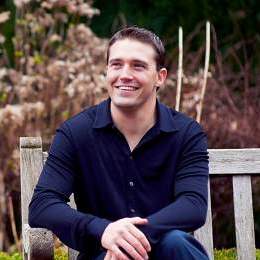 What does that mean? It means that, when you hire a PR team, they are working tirelessly to seed you to the media day after day, week after week, month after month, year after year. A great PR team goes the distance, maintaining your platform as a top-of-mind resource for media whenever they need it, whether that's tomorrow or next year.
With Joey Klein's campaign, an exciting example of this truth came together a full two years beyond one of Wasabi Publicity's seeding pitches on his behalf.
That's right. Two years after we did outreach around some of Joey's 2015 events, a journalist needed a source that fit Joey's expertise. She did a quick search of her Inbox and found our pitch on Joey. The highlighted events were long past, but all that mattered was the existence of that pitch in her Inbox and the strength and clarity of its content, which revealed Joey Klein to be an ideal source for her forthcoming article in SELF Magazine.

From there, the opportunity could have fallen apart if not for Joey's online press kit. Had he not maintained this integral, live media resource, the journalist might have moved on to another source. Having an online press kit allows members of the media to easily grab all they need, from photos, to bio information and much more. Old-school PDF press kits just don't do the job as well, as many people don't have the required software on hand to be able to easily cut and paste text from these documents, not to mention the fact that they don't include other materials like downloadable high-res image files.
In this case, Joey Klein was a perfect fit, both in expertise and readiness.
Summary: Hurry Up and Wait
Here's the thing: When it comes to the media, they need what they need exactly when they need it, not before and certainly not after. This means it is crucial to have a strong PR team working to seed you to the media on an ongoing basis so you are right there at their fingertips the moment they need a source. A key indicator of a successful PR campaign is the simple fact that you have been pushed to top-of-mind status with a variety of media outlets; that in and of itself is a huge result.
From there, your timeliness and availability is a major factor. While Joey heard from this journalist two years after our pitch, he needed to be ready at a moment's notice to respond precisely and immediately to the media request. That was only possible thanks to a prompt reply to the journalist from Wasabi, Joey's PR team, and the fact that his online press kit was at the ready with all the information the journalist required.
Quick results that tie your platform into breaking news are certainly exciting when they happen, but they are not the norm. Steady media seeding over time is what leads to the most reliable results.