Veterinarian, musher Dr. Tim Hunt formulates natural pet foods based upon wild diets of dogs and cats
Client: Dr. Tim Hunt
Project: Boost Product Awareness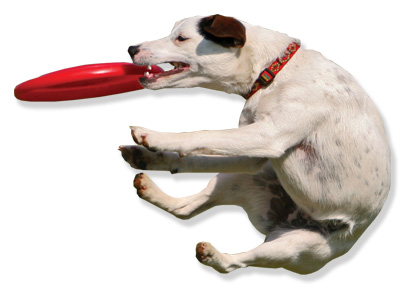 Armed with a cement mixer in the garage of his home in Michigan's Upper Peninsula, Dr. Tim analyzed and experimented with many formulas. He worked with a PhD canine nutritionist to refine a line of nutritionally sound foods sourced from the highest quality ingredients available. Then, he hired Wasabi to spread the word about his all-natural pet food line and get the product into the hands of potential consumers.
The Wasabi team immediately began developing a strategy to reach moms — the buying decisionmakers in most households — by designing a custom Facebook fan page that promoted a free 4-ounce sample and placing educational articles on well-read parenting blogs that promoted the fan page and the sample offer on Dr. Tim's website. The campaign went viral.
Within a 24-hour period, Dr. Tim's Facebook fans grew to over 7,600 fans (a difference of more than 7,300 fans) and his website received more than 32,000 product sample requests.