A Closer Look at the Importance of Media Seeding
Client: Emotional age and communication expert and women's advocate Crystal Andrus Morissette
Project: Customized media outreach and support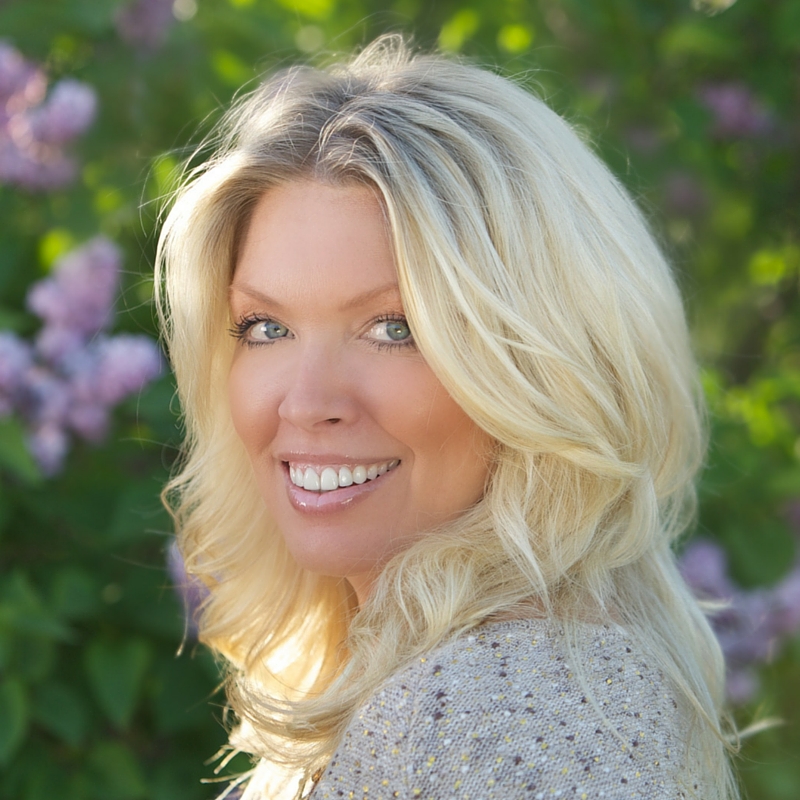 Crystal Andrus Morissette is a powerful voice for women that stands out as uniquely effective and empowering, especially given her life experiences, which range from being a homeless teenager to being a mother, from competing in the Miss Galaxy contest to weighing 220 pounds. Crystal helps women to love themselves and their bodies right here, right now, exactly as they are.
The goal of the Wasabi Publicity PR campaign for Crystal was to get her message out there to the world, to be her media megaphone. What many who reach out for PR support don't understand is how important it is to build media awareness in order to achieve the biggest results. Crystal's campaign is a great example of how ongoing seeding leads to coverage that makes top-tier media pause to take note.
Planting the Seeds
We began pitching Crystal to the media in February of 2016. She worked hand-in-hand with the Wasabi team and began building momentum right away by taking on the initial strong, mid-level media leads we scored. This served as an excellent opportunity to get Crystal some immediate coverage that moved her further into the public eye.
Staying On Top of Breaking News
That same month, Sports Illustrated announced that plus-size model Ashley Graham would be featured on the cover of their annual swimsuit edition. Former model Cheryl Tiegs voiced public criticism of the magazine's choice. It was the perfect opportunity for Crystal Andrus Morissette's message of self-love to be brought into the mix.
Wasabi pitched the New York Post on her behalf and initiated a conversation with one of their writers, who expressed immediate interest. From there, as it often goes with media, it was a waiting game. We had planted the seeds, tied the client to a powerful breaking news story and garnered interest with a major top-tier media player. The timing of the seed turning to a sprout, however, required nurturing that connection and good old fashioned waiting.
Media have their own sense of timing when it comes to their needs. They need a story when they need it, and not before. So, it wasn't surprising that the New York Post waited a few months before following up to request an official interview—which they did! In the meantime, it was Wasabi's job to keep the client top of mind for that media source. We checked in regularly, sent additional information and followed up on any return communications. It's about building a rapport and being ready when the media says, "Go!"
The New York Post was ready to move when Crystal was on vacation. Luckily, she had a PR team waiting in the wings to reach out to her and arrange the interview on very short notice.

Media Begets Media
As soon as the New York Post article came out, other media we had seeded on Crystal's behalf began to reach out to us, having seen the piece. The UK's Daily Mail interviewed Crystal for a story, having previously passed on featuring her prior to the release of the New York Post article. Additionally, the Daily Mail freelance writer reached out to several UK women's magazines, furthering the reach of Crystal's work.

Summary of Results
The New York Post article was a resounding success. Amazingly, the writer included not only an image but also a reference to Crystal's book and her online courses—promotion that is usually reserved for paid media. From there, the UK's Daily Mail picked Crystal up after previously passing on doing a story with her. Several other notable media venues also moved quickly to pick up Crystal's story, including Oprah.com, Women's Weekly, Sirius XM's "What She Said" with Christine Bentley, and Yahoo7 News Australia.
Through a combination of seeding, connecting with breaking news, ongoing media outreach and follow up and the benefit of right-time-right-place availability thanks to a dedicated PR team, Crystal's message has been leveraged to the top-tier world media stage.
For more on Crystal and her empowering work with women, check out her online press kit.