Dr. Bradley Nelson, author of The Emotion Code and creator of The Body Code System – the most advanced method of energetic healing on the planet
Client: Dr. Bradley Nelson
Project: Boost Overseas Lead Generation
From his more than 20 years practice as a holistic physician, Dr. Brad discerned that the vast majority of physical pain, disease and mental and emotional problems his patients suffered was rooted in trapped emotions, the unseen emotional baggage we all carry from hurtful life experiences. Through his studies of ancient medical practice and modern quantum physics, he developed The Emotion Code, a simple yet powerfully effective method anyone can learn to release the trapped emotions that block mental and physical healing. Dr. Bradley Nelson hired Wasabi Publicity to launch both a traditional media campaign and build up his social media presence to promote a special live event in Barcelona, Spain, and to be able to share his knowledge with Spanish-speaking people across the world.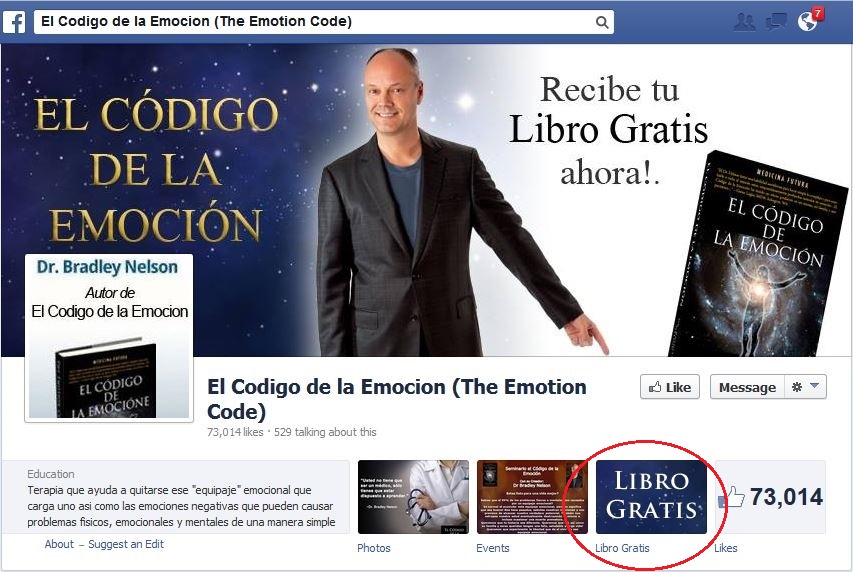 In addition to receiving a large amount of responses from both the mainstream media and the Mind-Body-Spirit media, Wasabi team sprang into action to engage fans by creating a new Facebook fan page for Dr. Brad that attracted over 73,000 Spanish-speaking fans and readers.
Facebook fans love visuals will share them with their friends very easily! Wasabi created branded images that visually communicated the benefits of Dr. Brad's work, creating awareness without spending valuable advertising bucks. This one below was shared 1,169 times and seen by over 51,000 people without spending a single penny on advertising. How's that for going viral?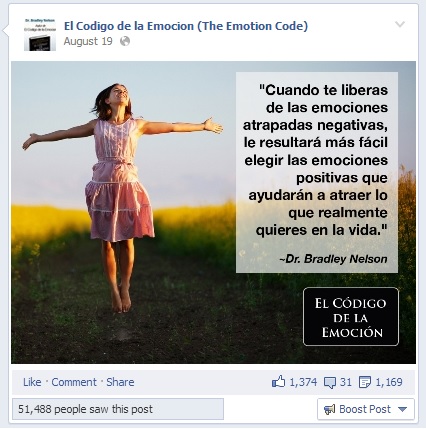 In addition, Wasabi developed a custom app tab on Dr. Brad's Facebook fan page that offered his book as a giveaway. Facebook users love freebies! As of the date of the screen capture above, 9,990 people had signed up for this free offer through Facebook. That's a conversion rate of over 13.5%.
How's that for lead generation!