Expanding Health, Happiness, and Human Potential Through NLP and Huna
Client: Dr. Matthew B. James
Project: Boost Social Media Presence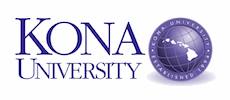 Already a recognized figure in the U.S. media, Kona University president, author, international speaker, and expert on NLP and the ancient Hawaiian discipline of Huna, Dr. Matthew B. James wanted to boost his exposure on the Internet through social media in order to build awareness about his book, products, and services, and to get valuable feedback from students of his coursework.
To achieve this, Dr. Matthew B. James hired Wasabi Publicity to rapidly build his social media presence.
The Wasabi team sprang into action, first creating new accounts and designing custom profiles to increase conversion rates and engage fans. Wasabi then developed a comprehensive content strategy, including the sharing of valuable content, announcements of upcoming events, commentary on current issues, and leveraging Dr. James' traditional media coverage.
Our social media outreach produced amazing results, including a total increase of social media connections by more than 850% in the first 12 months of the campaign — a difference of over 25,000 fans and followers.