As our group stood in the middle of a mountain bike trail in Asheville, NC, examining a rocky obstacle leading into a tight singletrack turn between two trees, our instructor used the phrase "death by papercuts" to describe how every obstacle and every corner encountered during a race is an opportunity to gain or lose precious seconds (tenths or hundredths of a second, really). I know this all too well from autocross, another sport I love involving timed precision driving through traffic cones laid out neatly in an empty parking lot.
"Death by papercuts," he said, meaning no one skill or tactic wins (or loses) a race – rather, it's a culmination of all the little successes or mistakes that eek out fractions of seconds over your closest opponent.
Launching a successful bestseller campaign is no different. No single marketing strategy creates a bestselling book – rather, it's the sum of many "best practices" in marketing that are responsible for success. I tell my clients this all the time when I'm advising on their online marketing strategies.
Best Practices
Following a set of proven "best practices" builds a solid foundation, brick by brick, to launch a successful book sales campaign (or product launch, software launch, live event – you name it). You pick up an email subscriber here, a book sale there, and it all adds up before you know it.
Download this checklist now:
Use this "best practices" checklist to build your foundation for a powerful campaign when launching your book:
Your Website and Domain:
Purchase the domain name that matches your book's title. Domains are generally available for $10-$20/year. It's money well spent – especially if you plan to build that book into a series of books later on.

Park that domain on your business website's book page.

Make sure your website is mobile-friendly. It's widely thought that more than 50% of website visits are now from mobile devices and I often see as much as 95% of website visits to our clients' sites referred from social media sites like Facebook and Twitter coming from mobile devices.

Yes, 95%. If you're not sure it is, test it now.

Add a blog to your website so you can blog about topics related to your book. Publishing new blog posts about your book and expertise is a great way to keep visitors coming to your website to read new content.

Install

Google Analytics

or a similar traffic analytics software on your website. It's extremely important to quantify the amount of traffic you're getting to your website and your book landing page – and to track the behavior of your visitors while they're on your site.

Install a

Facebook tracking pixel

on your website. This will allow you to track website visitors from Facebook and create an audience of those visitors that can later be used to create a lookalike audience of potential Facebook users that share similar demographics and behavioral preferences to your website visitors.

Configure a

Facebook conversion pixel

on your free offer opt-in confirmation page. This will allow you to run very robust Facebook ad campaigns in which you pay only for results (opt-ins to your free offer) instead of ad impressions or ad clicks.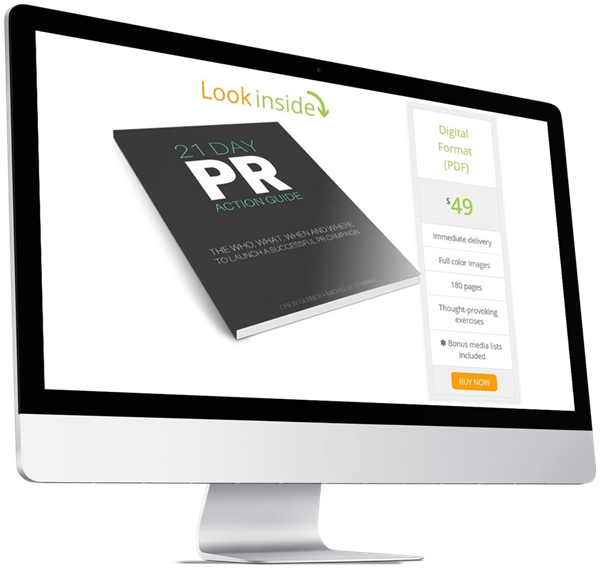 Your Book Landing Page:
Create a 3D rendering of your book if you don't already have one. I often use

MyECoverMaker.com

, which has a nice selection of 3D templates and costs $4.95 per design.

Add a brief description or synopsis of your book, including page count, testimonials (if you have any), and a button to purchase your book on Amazon, Barnes & Noble, and/or your publisher's website.

Use

SmartURL.it

to set up tracking links to measure the number of clicks on your buy button(s).

Add social media share buttons to your book page.

Simple Share Buttons Adder

is a good plugin to use if your site is built on WordPress. There are plenty of others out there as well.

Add a Facebook comments option to your book page.

Facebook Comments by WPDevArt

is a good WordPress plugin to use. Like the social media share buttons, there are plenty of others out there as well.

Add a free offer to your book landing page and blog sidebar, such as a book excerpt, white paper, or a weekly thought or action to follow. If you don't already have an email marketing platform to facilitate an email opt-in signup form and automated delivery, I recommend

MailChimp

. It's free up to 2,000 subscribers and 12,000 emails per month.

Make sure your offer forms are truly double opt-in (clicking an email authorization link is required). While double opt-ins sometimes have a lower conversion rate, the quality of your list is much higher because everyone on that list has authorized their subscriptions. As a bonus, you will have a much easier task of importing your subscriber list into a new email marketing platform if you change providers in the future.

Make the most of opportunities on your thank you (or download) pages by presenting your promised deliverable along with a recommended or logical next step, such as viewing your upcoming events, visiting your store, reading a relevant blog post, etc.

Add a Popups plugin to your website that you can use to promote your free offer to new visitors. I like

Popups – WordPress Popup

, which allows you to configure the popup to appear after a timer delay or after a specified percentage of the page has been viewed; but there are many other options available.

Consider connecting your subscriber lists to an automated RSS trigger so each new blog post is sent as an email broadcast (excerpt and link to read more) to your subscribers when published.
Each of these action steps help to make it easier for you or any marketing firm you hire to spread the word about your new book in social media and other online venues – and to leverage any traffic you get from traditional media coverage like TV and radio interviews and/or magazine articles and book reviews.
Download this checklist now: