Your customers love you. Your competitors admire you. Your mission to inspire change in the world is beautiful. But does your website reflect that? Is it even mobile friendly?
On April 21, 2015, Google expanded its search algorithm to include mobile-friendliness as a ranking signal. This is old news by now. But surprisingly, I still see client websites that fail the most basic mobile friendly tests.
Now, there are plenty of excuses not to have a mobile-friendly website. None of them, however, are good excuses.
If your website isn't mobile friendly, it's sending a message loud and clear – and it isn't a very nice message:
"Go away. You're not important to me."
Yes, it really is that rude.
It's widely thought that more than 50% of website visits are now from mobile devices. I often see as much as 95% of website visits to our clients' sites referred from social media sites like Facebook and Twitter coming from mobile devices. Yes, 95%. That's a lot of visitors to be so rude to.
Would you be so unfriendly to more than half of your walk-in customers? To more than half the clients you speak to on the phone?
Of course you wouldn't. It's not who you are and it doesn't help your mission to inspire change.
[su_spacer size="20″]
If your site passes Google's mobile-friendly test, congratulations. Now move along and get back to your worthy mission.
If it doesn't, don't despair. It's often an easy fix.
Believe it or not, I've fixed more than a few sites to be mobile friendly by checking a single box and clicking "save" in a pre-installed website theme. Really. And more often than not, by updating the current pre-installed theme or installing a new theme in its place – both relatively easy fixes.
Before: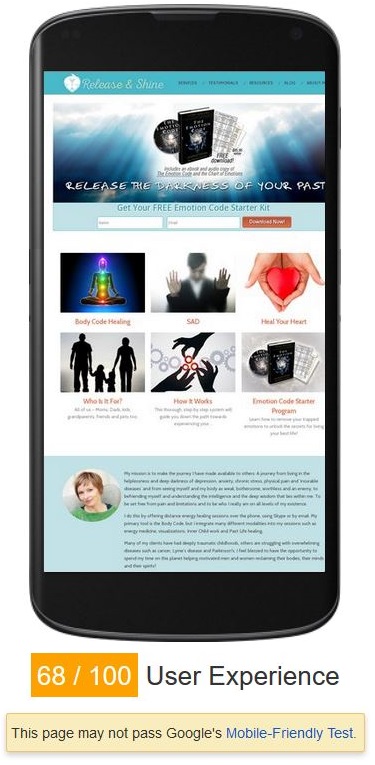 After: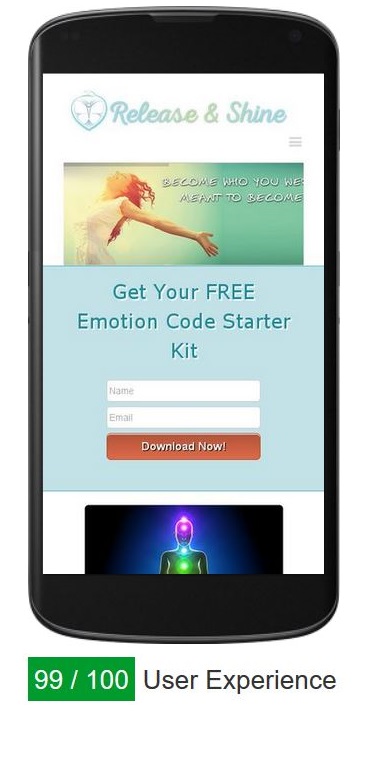 So bring your site up to Google's current standards and provide a welcoming, mobile-friendly place for your visitors to be inspired and feel connected to who you are and what you do. And if you need professional help, don't hesitate to reach out to us.
[su_spacer size="20″]