Could you tell your own story in 10 minutes? How about 4 minutes? Success fact: Learn to tell your story in 45 seconds. I've taught people how to do this for 27 years and I even use my masters degree in human development to round out a no-fail formula for you.
Imagine being able to succinctly talk to everyone you meet and inspiring them to take action. Would that propel your success? This past week, I coached Wasabi Publicity client Anne Grady to: 1) establish credibility, 2) illustrate 'what's in it for TV viewers,' and 3) request action in a two minute TV segment.
1) establish credibility
2) illustrate what's in it for viewers/listeners
3) request action
Yes, you read that right: a TWO minute interview. Challenging, I know.Think about how much time you'd save if you could move along your target audience to action (purchase, contract, gifting) in two minutes. Well, it's possible and people do it every day. Anne Grady did it.
View her elevator pitch inside this Time Warner Cable News spot, Anne included her 'street cred' and her tips as part of her answer — naturally, as part of her storytelling. You can do it, too!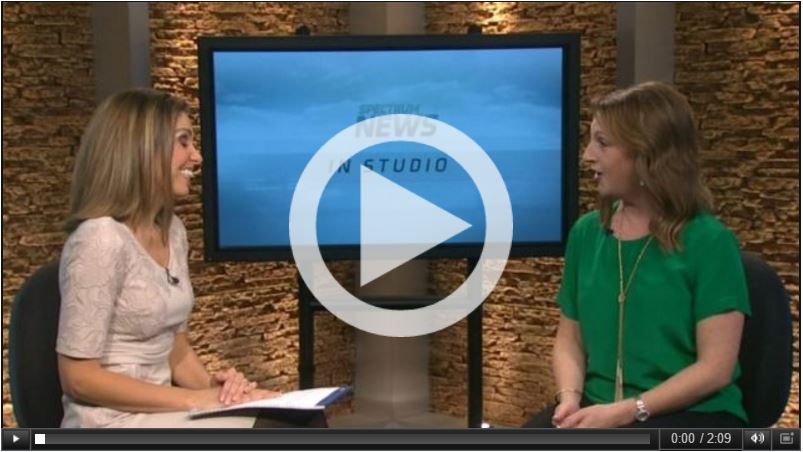 FORMULA FOR MEDIA INTERVIEWS:
Establish credibility (In Anne's example, she mentions a man at a Ted Talk and personal facts.)
Tell the viewer/reader/listener "what's in it for them" (Anne provides "strong enough" formula.)
Request action (There are many in this two minute interview: Use discomfort as growth catalyst, let go of expectations and visit website to read new book, "Strong Enough.")
As we bring in the new year, practice telling your story at parties and gatherings. Figure out what makes you most credible and start with that. People will then naturally want to listen to you because you've established yourself quickly as an expert. Then, make it about them.
I coach clients to speak to health, wealth and love topics.
Why? Because as humans, we care most about health, wealth and love.
Just think about it. Don't you? Finally, what action most would you like people to take? Ask them to do that. Anne wanted you to use her formula to learn deeply and know you are strong enough. Me, I want you to use this formula for your own success. See, if you look even at this blog, I've used my own formula too. I know you can do it too!
Let's make 2017 the best year yet and you can ensure that by creating a great, succinct story about you and sharing it widely. Happy storytelling. xoxo