Welcome and Thank You!
Welcome! Thank you so much for requesting our Perfect Pitch Formula.
We hope our time-tested formula will support you in getting your message out in the world and help fulfill your commitment to make a difference.
Here are tools to get your journey started:
The actual pitch we used:
Check out the actual pitch that landed one of our clients national media coverage within 8 hours of them coming on board.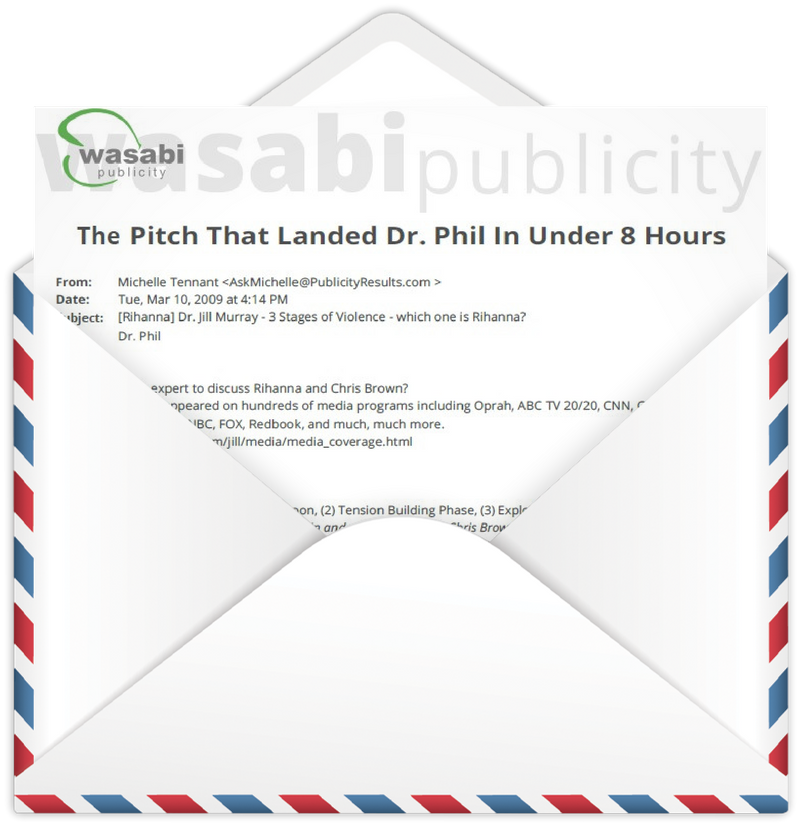 Our training video:
This is an excerpt from a PR training event we held in Budapest, Hungary. In this video, we walk you through step-by-step how to create the Perfect Pitch.
Our plug & play formula:
Now that you're equipped with the video, here's our Perfect Pitch Formula plug-and-play worksheet so you can create your very own Perfect Pitch!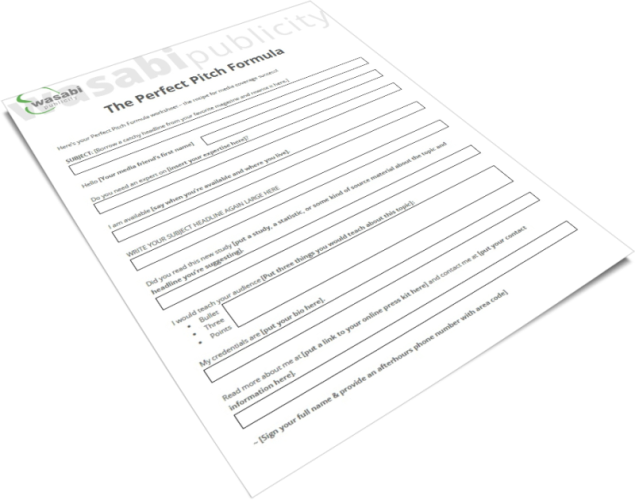 We have poured over 15 years of experience into perfecting this formula to benefit us and our clients – and to provide you with the same tools to use on your journey to ensure you are well-equipped to make a difference too.
We would absolutely love to hear from you. Please share your thoughts (and the amazing results you get) with us!

Drew Gerber, CEO
Wasabi Publicity, Inc.