Build Your Brand on a Solid Foundation
of Clear, Careful, and Consistent Branding and Messaging
You've landed here, so it's clear you're committed to making a difference. But let's be honest, commitment can be daunting – especially if you're overwhelmed by options and confused about the best next step. Truthfully, commitment can be lonely. Passion for your cause can feel like solitary confinement.
Sometimes you can feel this way even if you have a team around you.
I get it.
You're trying to find a needle in a haystack. You're waiting for the stars to align in the perfect constellation, showing you exactly what actions will have the most impact. Even if you have a great life, something's missing.
You're waiting for a burst of clarity, when everything falls into place.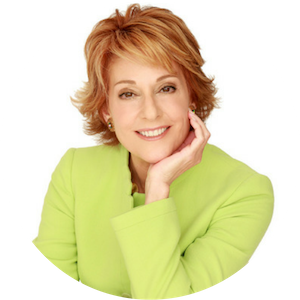 Wasabi Publicity produces more results than the three previous very expensive PR firms I hired COMBINED! And those firms are supposedly the best in the biz.
Pamela Yellen, Best-selling Author of "Bank On Yourself"
What will you do and who will you be?
Seventeen years ago I was swimming in that sea of uncertainty. I'd tried many things at that point, looking for just the right fit, like Goldilocks wandering around the bears' house. I got a chemical engineering degree (which I must confess I've haven't used one day in my life). I worked for the world's largest personal growth and development company, which was extraordinary. What their courses provided for me and other people was awe-inspiring, and it was such a privilege to work for them. [Side note: I love how the universe works, because now they're our client.] I was a financial planner, helping teachers find financial freedom.
But here's the thing: while all those roles made a huge difference, I still felt there was something else I was supposed to be doing with my life.
Can you relate to that? Even if you're doing what you're meant to do on the planet, that doesn't mean you're fully embracing it.
Then, one conversation changed everything.
Michelle (who's now my business partner) was flying down I-26 in her black Honda Civic. I was in the passenger seat, and our trusty sidekick Lexington was along for the ride. Lex was Michelle's beautiful blonde husky; I can still see his mischievous crystal blue eyes. Always up for an adventure, Lex was definitely excited for this wild ride to our new home in Saluda, North Carolina. Saluda isn't a natural choice as the place to start a business, to say the least – it's a quaint little southern town that resembles a 1920s Hollywood set – but it captured our hearts and we just knew it was the perfect place to land.
You know when something's just right. Right?
Michelle and I were moving to North Carolina from Ohio, and this trip was one of many we took back and forth. But this trip changed everything. We trusted the universe and we knew we should go into business together, but until this trip we hadn't decided what that business would be.
So there we were, rolling down I-26 and chatting about the kind of business we wanted to create. I told her that I felt like I'd made a difference one-on-one and even within a community. But I was really interested in something bigger; I wanted to change the world. I didn't want to do it by myself; I wanted to do it by supporting others who were committed to changing the world.
I assumed after expressing my desire that we'd begin a conversation, but instead Michelle turned to me and simply said, "That's PR!"
"PR!? What do you mean?"
Michelle and I had originally met at a Landmark self-expression and leadership program that I was leading, but I had no idea that she'd worked her way through college doing PR.
As she began to explain the power of PR, I felt my molecules reorganize. A burst of clarity. Everything came into focus.
Michelle explained the magic of PR: a one-to-many conversation. Rather than working one-on-one, PR allows one person to impact the lives of many.
So if you want to change global conversations, PR is an essential way to recruit the media to your cause. If you move, touch, and inspire them, they'll share your story with their audience, which can be millions of people.
I knew in that instant that by helping difference-makers share their message with the media, we would change the world. That was what I was meant to do.
What's Your Story?
The clarity that comes from having a committed listener who knows the market is amazing. See, if you want to have purposeful reach, you need to know what makes you YOU, and you need to know which parts of you can have the most impact for the world.
Are you with me? (That was a lot of yous.) So, what makes you YOU?
We're all unique. I know it's difficult sometimes to see that, but it's true for everyone. We often just can't see the water we're swimming in.
How do the pieces of your life – your experience, education, and projects – all weave together into the message you want to deliver to the world?
Let's be honest: when you're standing back looking at it all at once, your message can look like a hot mess. That's why having a conversation with a committed listener can help you cut through the static and find your music.
Here's the good news! Most of the time, all that's needed is a small tweak.
The Story of Don Goewey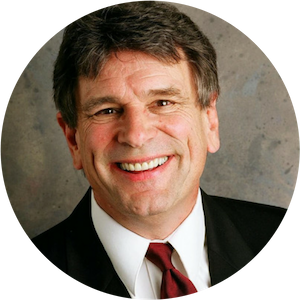 While we've taken hundreds of clients through our branding process, my favorite example is Don Goewey. Don had worked with another PR company for a year before he landed on our doorstep.
In that year, they hadn't scored him a single placement. Nada, nil, nothing.
We were baffled, because it seemed obvious to us that Don was an expert with a powerful understanding of neuroplasticity and a message that could change lives – yet they hadn't landed him anything.
Michelle took Don through our process and it become very clear what was amiss.
The other PR firm had been pitching Don to the media as a stress expert, which is fine, but here's the issue: stress experts are a dime a dozen, and that catch-all term lacked the specificity required to tell Don's whole story.
Don's passion – what his work actually focused on – was eliminating stress.
He was a stress- elimination expert!
Now, I know what you're thinking… what's the big deal? It was a HUGE deal; adding one word made all the difference. When we tweaked Don's message, we landed him a ton of media placements, including 102.1 KDFC San Francisco – which drove over 10,000 visitors to Don's website that morning, landed him a full-page spread in Outside magazine, and turned him into a best-seller.
The details do matter and finding the thread that weaves YOU together in essential.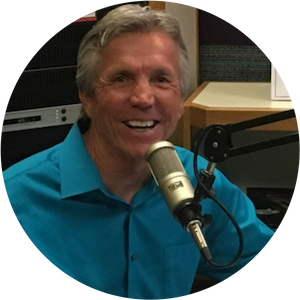 I have worked with many publicists, but it's rare to meet a publicist like Michelle Tennant who has in-depth knowledge of her clients and can articulate their strengths. And her client press kits are the best I've ever seen.
Ken D. Foster, Host of Voices of Courage Radio Show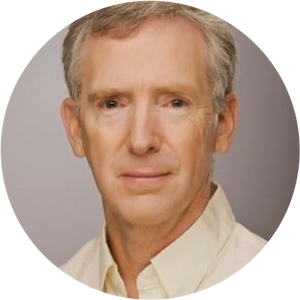 For more than a decade I've been an editor for Harvard Business Review and I've been impressed by Wasabi Publicity's clear, to-the-point messages about their clients.
Andy O'Connell, Contributing Editor at Harvard Business Review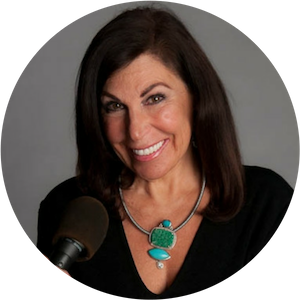 I can't believe how awesome your client list is! They are great guests. What a pleasure it is to be working with you; so excited to have discovered you.
Frankie Boyer, Award-winning Host of The Frankie Boyer Show
Leverage Technology to Make PR Efficient (and Affordable)

I'd seen Michelle work her magic, so it was clear from the beginning the role she'd play in realizing our commitment to change the world with PR. But my role wasn't so clear.

What would I bring to the party, other than my obvious good looks? 🙂

We decided I'd be CEO. I'd speak to incredible luminaries doing good in the world to see if a partnership could further their reach. It was perfect! I'd use my intuition and business experience to help amazing humans evaluate their overall marketing plan and commitments to sort out if PR was the right next step.

It wasn't until one day when Michelle almost lost an opportunity with the Wall Street Journal for one of our clients that another part of my life's journey came into play: my dot-com background.

I'd worked for a dot-com back when the internet was still emerging as a cultural force, and I was still intrigued by how technology and the internet would transform the way we do business. That day, Michelle came to me and said, "What am I going to do? If I don't deliver [the WSJ journalist] this photo successfully, we'll lose this national placement. It goes to print in the morning. I need a solution, now!"

This was long before Dropbox or other file sharing solutions.

"No problem," I told her. "You already have the technology:upload it online, then send her a link." In that moment, I knew the writing was on the wall; the demands of an always-on, fast-paced media would only increase as the internet grew. After our technology sealed the deal with The Wall Street Journal, Michelle said, "Every person doing PR needs this, Drew. This is the future."

And it's even more true today. That was that day we created OnlinePressKit247.com.

Since then we've been on the cutting edge of using technology to make PR affordable for our clients. Even if you're doing DIY PR, we understand the importance of affordability in both your money and time investment.
Use Technology to Be More Effective

Whether you're dealing with Good Morning America, Dr. Phil, Oprah, or your hometown newspaper, if you want them to interview you, you need to be prepared and organized!

You must anticipate what press materials they will ask for before they ask.

Why? Because the media is – and always will be – busy!

From the smallest to the largest outlets, the media is bombarded daily with experts, authors, and business owners clamoring for attention.

What will set you apart and make you WAY more effective?

Put yourself in their shoes; they're human beings looking for ways to make their jobs and lives easier. When you think like a journalist, it's clear why you'd want an online press kit. Everything they need is strategically organized. There's no need to go back and forth with an expert and wait to complete an article.
Use Technology to Automate your PR (and Make Your Life Easier)

Being prepared can be the difference getting interviewed by Dr. Oz or sitting on your couch, frustrated, watching him talk to someone else.

You're sure if it had just been you in that chair, his audience's lives would never be the same.

It's frustrating.

A powerful online press kit allows you to systematize your PR and create a process that fits into your life and business.

A properly written online press kit gives the media everything they may need. Since it's organized with them in mind, it makes their job easier.

Truthfully, it makes your life easier, too. It helps you stand out from the disorganized crowd.

The media will invariably call you when you are in a two-hour meeting, stuck in traffic, or about the leave the office for the day. The media doesn't work a 9-5 job; they are always on, and everything is always urgent. It seemed like Oprah's producers would always call Michelle on Fridays after she had left the office.

Which expert do you think they will use? The one that provides their online press kit URL immediately, or the one that says they will get their materials to them when they get back to the office in 2-3 hours?

Technology not only makes your life easier, it puts your best foot forward.

You're the expert. But that doesn't matter if you don't present yourself as one. Journalists won't work with sources they don't think are at the top of their game, no matter what they have to offer.

Would you wear flip-flops and cut-off shorts to an interview? Of course not.

An online press kit shows the media that you're their go-to person. Period.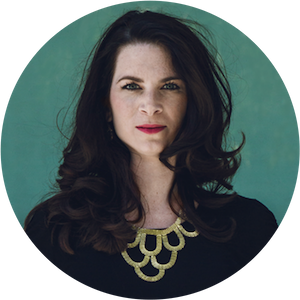 Wasabi has a unique expertise that combines media relations and technology. Not only do they know how to develop your message and your campaign, but they know how to best get your story out there.
Kate Walling, President of Secret Ingredients™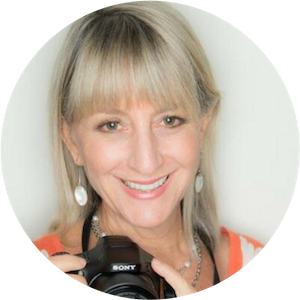 I was so impressed with the online press kit Wasabi Publicity assembled for our author. Your team created it fast (and well). I've worked with a myriad of publicists and have seen a lot so I consider this as just plain inspiring and outstanding!
Kim Weiss, Director of Communications at HCI Books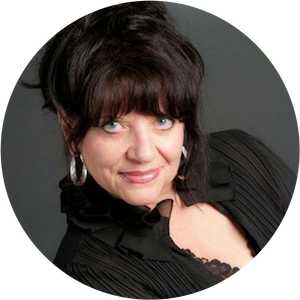 I'm amazed at how organized you are! I've been doing radio interviews for 24 years now and you are one of the top ten publicists who have their act together. I hope to work with you more in the future. Your professionalism is rare these days!
Linda Strasburg, Host of InterViews & InterActions on K-Talk Radio Utah
You Don't Have to Go On the PR Journey Alone
I've shared a little about my experience in finding the perfect partner, but there are always two sides to the story…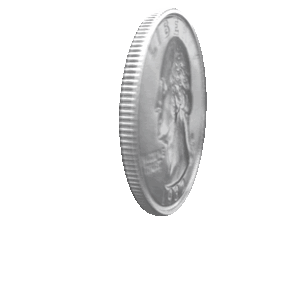 Michelle's Journey (My Business Partner)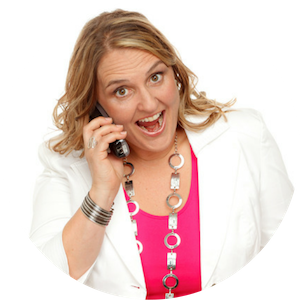 I went into business for myself because I was broke – both emotionally and financially. Being an entrepreneur can be so lonely, especially when life throws you rotten lemons, so I painfully learned that trustworthy partners often mean the difference between failure and success.
When I finished my graduate studies in 2001, I realized using my human development master's degree to work in education wouldn't pay enough each month to cover the monthly payments on my six-figure student loan. I was scared. So scared.
I looked at all the options and enrolled in a small business course at night: a SCORE mentorship program with retired business people.
To attend graduate school, I had quit a great project management career working for the second-richest man in Cincinnati. Not only did his family have a lot of money, they worked to make our community a better one. It was a vastly different experience from the other ways I'd made ends meet in my 20s: substitute teaching fifth grade, being Dorothy from The Wizard of Oz at children's birthday parties, and taking out as many student loans as I could.
Being on whitewater was my passion. I had created a whitewater hobby when I was at a personal development course. To this day, I'm a voracious consumer of personal development courses, books, seminars, and getaways. (In fact, if you hear of a good course, I'm an immediate "yes." Lifelong learning is a secret weapon I have for a wildly successful life, and partnerships like I have with Drew.)
So, there I was: sitting in a Landmark course creating possibilities and projects for my life that included risk and adventure. Drew was in the front of the room leading a course called "Self-Expression and Leadership." He was the seminar leader at Landmark everyone loved. Good-looking, straight-talking, and charismatic. I always sought out Drew to lead my courses. Later that weekend, our mutual friend held a party with the theme "Destiny."
Drew and I talked at the party about destiny. I confided in him that I had written a business plan and enrolled the Small Business Administration into loaning me $10,000 on top of my already-staggering student loan debt. I told him I probably needed a business partner, because my loans were going to be due soon and I had only the income of my entertainment gigs and substitute teaching. I also told him I had spent most of the business loan on marketing – and it wasn't producing the results I needed.
"Well, we're at a destiny party! Maybe you need a partner. Maybe you and I should go into business together?" Drew said. "I'm thinking about moving to Asheville. I see people kayaking the French Broad there when I visit. How about there?"
"Yes!"
Little did I know that my "yes" would do more than change my life – it would also turn my six-figure debt into a six-figure income for the rest of my life. Drew became my business partner, and the yin to my yang.
We are about as opposite as any partnership can get, and that's what makes us so strong. Our opposing viewpoints provide balance.
It was simply meant to be.
Both Michelle and I have been around the block a time or two. As Michelle says, "I've seen PR transform from typewriters to Twitter." We know what worked back then that still works today. We know how to navigate the current media landscape.
That's why we created this opportunity: to make sure you have all the essential elements to fulfill your purpose and expand your reach with PR.
We don't want you to do it alone! So, we created the Branding and Messaging Foundation program.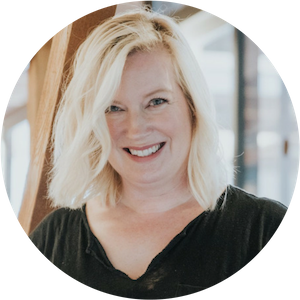 The Wasabi team members are more than just publicists — they become trusted advisors. I am impressed by their energy, responsiveness, integrity, and savvy.
Anna Ivey, Admissions and Career Counselor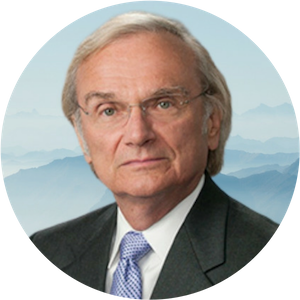 Thank you Wasabi for being such effective and committed partners.
Brian Smith, Director of American Friends for the Preservation of Saint Germain des Prés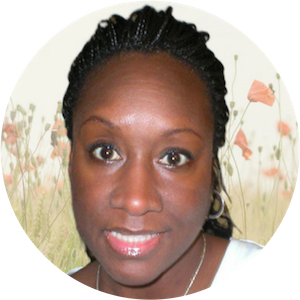 Wasabi Publicity has helped to increase exposure for my brand. Wasabi Publicity does not disappoint!
Kristine Manley, Award-winning Author of "Resumes for Children"
Details
We've broken down our process into three distinct elements: Clarity, Technology, and Strategy. Our team of innovative experts will work closely with you on each aspect. Here's what we mean:
Element 1: Clarity
This process begins with our insights questionnaire. This thought-provoking questionnaire supports you in getting clear about your messaging, helps you to identify your target audience and compels you to think more deeply and critically about your overall platform.
We've used this questionnaire for years to get the creative juices flowing. It will provide focus for your call with Wasabi Publicity's Chief Creative Officer, Michelle Tennant Nicholson, considered by many to be a leading media trainer and messaging expert. In your 90-minute branding call, Michelle will guide you through a process of deep messaging work that'll leave you clear about your gift to the world and will teach you how to message that gift so the media and the people you most want to serve are clear.
Many people have commented that this process gives them new insight into their business direction and their brand as a whole.
Element 1 Deliverables:
Insights Questionnaire (the same one we use for all our full service PR clients)

Branding and Messaging 90-minute One-on-One Live Call (includes recording and transcription)
Element 2: Technology
Understanding the media is one thing; speaking to them in a way that resonates is another thing entirely. Simply pitching — even if you know the basic pitching rules — won't enable you to build passion-based, human relationships with the media. Similarly, sparking marketing copy is always impressive, but if it's not tied into an emotional need or desire their audience feels, you'll have a hard time getting their interest.
Once you have clarity on your overarching messaging, we will create your online press kit shell which is constructed on our purposefully built, media-friendly technology. Your online press kit will house all your press kit materials and allow anyone to update them within minutes.
Element 2 Deliverables:
Online Press Kit Technology Access (12 months)
Element 3: Partnership
Often it's the feeling of being alone that stops us from being in action. That's why we want you to know: we have your back. Our team of senior writers will review the recording and transcription of your branding and messaging call, then professionally write and assemble your online press kit. Your online press kit will include these pages:
Welcome – a powerful whole-brand summary page that delivers essential information to the media while inviting them to engage further; includes a custom-designed banner consistent with your brand.
About – contains three professionally crafted versions of your bio for use across a variety of media platforms (full-length bio, broadcast bio, byline bio).
News & Story Ideas – used as the basis for outgoing pitches to the media; also serves as a place where media who are vetting you through your online press kit to easily grab story ideas for their needs.
Interview Questions – makes it easy for radio, podcast and television media to access questions you are ready to answer.
Media Coverage – showcases current and past media coverage to to the media.
Contact – so the media can easily coordinate interviews.
Images – housing your high resolution photos for media use.
One Pagers – a general summary of your online press kit is readily downloadable in two one-page versions: one for general media and one for radio / podcast purposes.
Next, before embarking on a PR campaign, you first need to understand exactly how the media works to find stories and evaluate experts. You need a plan. Together, we'll create a plan on your personal strategy call with Wasabi Publicity's CEO – me! You'll leave the call clear about how the media find their experts, what exactly they're looking for, how to use your online press kit to automate your PR campaign, and how to wow the media so they keep coming back for more. Lastly, you'll learn how to leverage all the amazing media placements you'll score to support your commitment to change the world.
Element 3 Deliverables:
Professionally Write and Assemble Your Online Press Kit

Clarify Your Overall Marketing Strategy & Identify Your Target Market Live Call (includes recording and transcription)
Bonuses
Community
Online Press Kit Database Inclusion (12 months):
We list your completed online press kit in SearchPressKits.com (our online expert database that the media searches daily) and PitchRate.com (our media connection service used by over 10,000 experts, publicists, and journalists).
Partnership
Partnership (12 months): We will list our PR firm as the primary contact on your press kit.

When members of the media contact you through your online press kit, our team will handle those requests on a first-level basis. When they're ready to move forward with their interview or article, we'll turn the relationship over to you to dazzle them! Further, you'll have access to our team members as needed for 12 months:

Michelle Tennant: In the trenches daily with the media (when she's not on the river).
Drew Gerber: Strategist (and overall nice guy).
Shannon Nicholson: CFO + Social Media Strategist + Web Developer (when he's not mountain biking the local trails).
Hannah Coloson: Social Media Manager + Drew's US assistant (also nice).
Aneyas Moghe: Drew's European assistant (and dog walker).
Will, Jennifer, Harrison, Haley, Sarah, Szabina, Monika, Anita, Klaudia, Dan, Kareem and Jay: Publicists + Writers + Editors + Support
Price
$3,500*
* (We offer a $2,000 discount for nonprofits AND organizations, individuals, and companies who are committed to doing good in our world.)
If you feel you fit our "doing good" criteria or you have questions, book a call with me.
Why is this so important?
Look, I think we're all clear the world needs a different narrative – a different story. And the current narrative will only shift if people like you take action to get your message out into the world.
Hillel the Elder said, "If not you, who? And if not now, then when?"
Our personal plea to you is if you have something to contribute to make a difference, please join us on this journey to transform the world.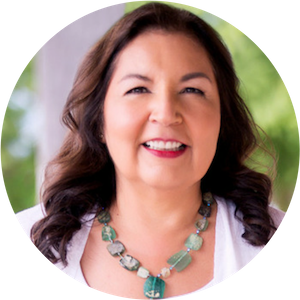 I absolutely feel that WASABI is great to work with. They listen, create a clear compelling press kit, and work wholeheartedly to create successful results.
Anita Sanchez, Ph.D., Transformational Speaker and Best-selling Author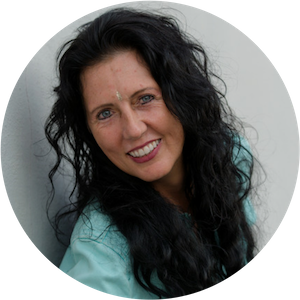 Wasabi Publicity really understands and connects their clients to the right media outlets! THANK YOU, Wasabi team!
Ilona Selke, International Best-selling Author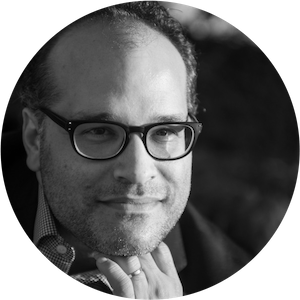 Thanks to Wasabi Publicity's PR tenacity, I'm now an Inc.com regular contributor.
Ari Zoldan, CEO of Quantum Media Holdings, LLC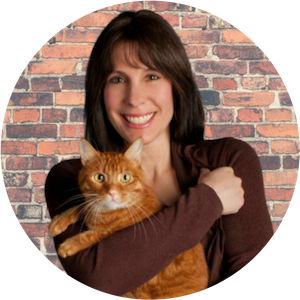 You are AMAZINGLY good at your job!!!!
Carol Novello, President of Humane Society Silicon Valley and Mutual Rescue™
Next Steps
If you're ready to move forward with our Branding and Messaging Foundation process, you can purchase it through our secure order form below. And if you're not quite ready to make a commitment, but you have questions or want to know if you qualify for the "doing good in our world" special price, please schedule a call. We can help you determine if our process is right for you.
Lastly, I want to thank you for your commitment to make our world better!

Drew Gerber, CEO
Wasabi Publicity, Inc.