The Right PR Partner Makes the Difference 
If you're managing multiple projects at once, it's likely that the one that gets the least attention is media outreach.
Not only is contacting the media a time-consuming task, if you aren't in touch with them on a regular basis to keep your company top of mind, it doesn't get the media coverage it deserves.
Hiring a PR partner might be the best decision you'll ever make.
Yes, I know what you're thinking: Of course you'd say that; you're the CEO of a PR company. But hear me out.
The value of PR is clear, but you need to find a PR agency that's the right fit for you – a company that not only shares your philosophy, but consistently produces results. So, here are my recommendations to find your perfect PR team.
3 keys to hiring the right PR team…
to

secure the publicity your company deserves
I. Their philosophy
This is the first and foremost step, and probably the most important. How do you uncover a PR company's philosophy? The quickest way is to comb through their website. Does it resonate with you? Do you think you'd be a good match? Who have they represented or who do they currently represent? Are those companies similar to yours, or who you aspire to be? 
Consider this: If you're a B Corp and you're evaluating a PR company that typically represents oil companies, you're probably not a good match. Right? If you share a similar philosophy and it just feels right to you, dig deeper and connect.
At Wasabi Publicity, our approach to business is a little unconventional, and we like it that way. People are often surprised when we connect on the phone and don't immediately try to sell them something. My intention is to explore if we're a good fit because we need to love their message as much as they do. I mean, how crazy would it be to hire a publicist who doesn't share your love and passion for what you're doing? Do you really want them sharing your story with the media?
II. That indefinable spark
If you're like me, you know the chemistry of a relationship is very important. I like to work with people who share my philosophy, work ethic, and commitment to serve.
Don't underestimate the spark. It's in that indefinable something where you need to trust your intuition. And I believe that only comes from connecting with someone. You may have had that experience where everything looks great on paper, but then you go on your first date, and, well … you get my point.
III. Results
Another quick way to explore whether a PR company is a good fit is their results. Ask them what results they've recently produced for clients. This is really where the rubber meets the road. If their results are similar to what you're looking for, then you know you're on the right track.
For example, if you're targeting business markets, have they recently placed in top business media venues? If you want to reach out to women, do they regularly score venues that serve that target audience?
So, when you're looking for your perfect publicist match, it boils down to three questions:
Do you have a shared philosophy?
Is there a spark?
Do they have a track record of producing the kind of results you're looking for?
If the answer to all of these questions is yes — BINGO, you have a winner!
I hope this helps you sleep at night knowing you have a team that makes your job easier and helps fulfil your company's ultimate commitment – to make a difference.
How We Work Together
The biggest blind spot people have when it comes to securing the media coverage they desire is communicating what they want vs. communicating what the media wants. That is our first step together. Clearly communicating the difference you make to the media's audience is essential. Our branding and messaging process compels you to think more deeply and critically about your overall platform, and provides clarity about how to best position your work.
Once your message is crafted, we create your online press kit, which is constructed and hosted on our purposefully built, media-friendly technology. Your press kit houses all your media materials in such a way it can be updated by anyone within minutes. Also, it allows you to log in at any time and see exactly what is happening with your campaign.
Our multi-tiered approach to media outreach will make the difference for you. Here is a quick fishing analogy: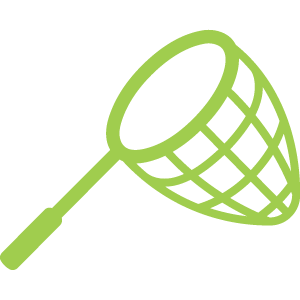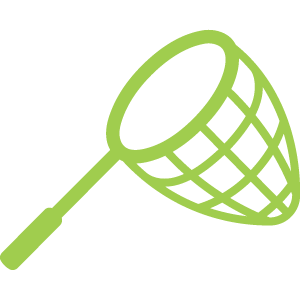 Fishing Net
We research media who should know about you from the relationships we have developed over the last 20+ years. We pitch you to your customized media list by leveraging your expertise in order to fulfill your PR objectives and to ensure you're top of mind in the media's source list.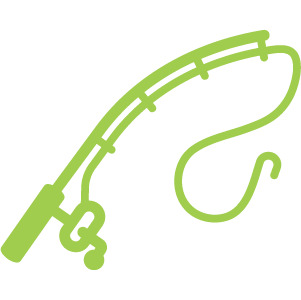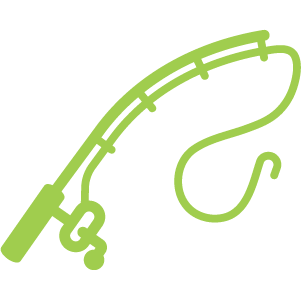 Fishing Pole
Our pitching team has structures in place to monitor the news daily and we pitch the outlets and contacts who are covering your area of expertise. We target media venues that you would love to be featured in.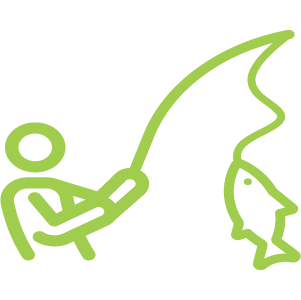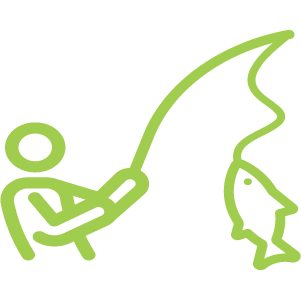 Fly Fishing
We can get up to 100 incoming requests from the media each day. When we see a lead that matches your needs, we pitch you and your expertise. Further, our publicists cross-pitch you while they are conversing with the media.
Media training with Wasabi Publicity's Chief Creative Officer Michelle Tennant ensures your messaging matches your overall commitments and keeps your message focused. Before your interviews, Michelle serves as a sounding board for you to clarify and develop sound bites that clearly communicate public call-to-action. Should you desire it, we will provide post-interview review, feedback, and recommendations. We can also provide camera or face-to-face training as needed.
Indefinable Spark?
If you're like us, the chemistry of a relationship is very important. If you feel we could be a good match, we'd love to know more about you and then hop on the phone to see what sparks.
Please click on the button below to fill out a quick form so that we can learn about you. You can then sign up for a free 30-minute call with us.