Your foundation for PR success.
The media's calling with that big opportunity… don't blow it.
Whether you're dealing with Good Morning America, Dr. Phil, Oprah or your hometown newspaper — if you want them to interview you, you need to have your ducks in a row.
Why? Because the media is, and always will be, busy!
From the smallest to the largest outlets, the media is bombarded daily with experts, authors, and business owners clamoring for their attention.
Put yourself in the media's shoes; they're human beings looking for ways to make their jobs and lives easier. When you think like a journalist, it's clear why you'd want an online press kit so that everything they need is strategically organized.
It's your opportunity to set yourself apart, give the media what they want, and make sure you're the one being interviewed.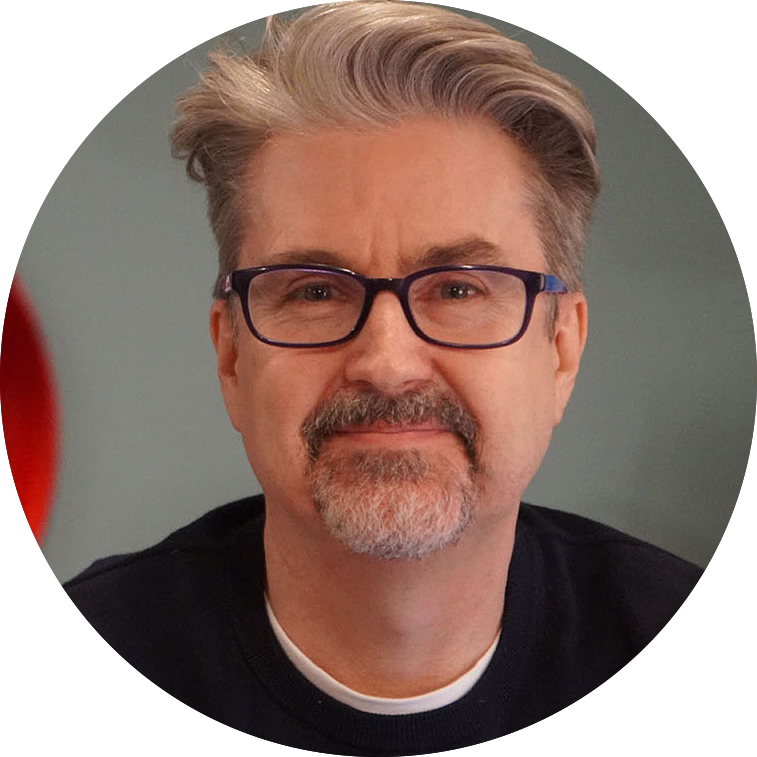 Drew Gerber
CEO, Wasabi Publicity, Inc.
You answer all their questions even before they ask them.
Why should I care about you?
(A powerful HOME page tells them exactly why.)
Where is your bio?
(Different media want different bios; your ABOUT page gives them three choices.)
How do you make a difference?
(Inspire the media by sharing interesting angles on your NEWS AND STORY IDEAS page.)
What would you talk about?
(Make their job easier by providing suggested INTERVIEW QUESTIONS.)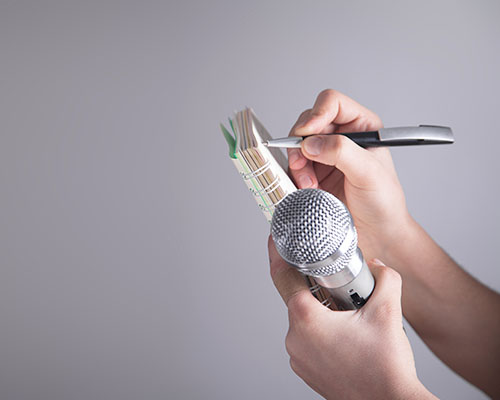 The point is you need to make the best first impression.
An online press kit gives the media everything they'll need. When it's organized with them in mind, it makes their job easier and allows you to stand out from the crowd.
It takes your PR game to the next level.
You're THE expert and you must present yourself that way.
Journalists don't work with sources they don't think are at the top of their game, no matter what they have to offer. Would you wear flip-flops and cut-off shorts to an interview?
Of course not.
An online press kit shows the media you're the best go-to person. Period.
There's no one-size-fits-all solution. You could be in any of these places:
You're clear about what makes you unique and you already have all your press kit elements, but you need help to make sure they're organized in a way that wows the media.
You know what you want to communicate, but you want a seasoned writer to craft your materials.
You need support in figuring out how to communicate the value you bring.
And, of course, you want your materials kept up to date and housed where the media can quickly and efficiently find you.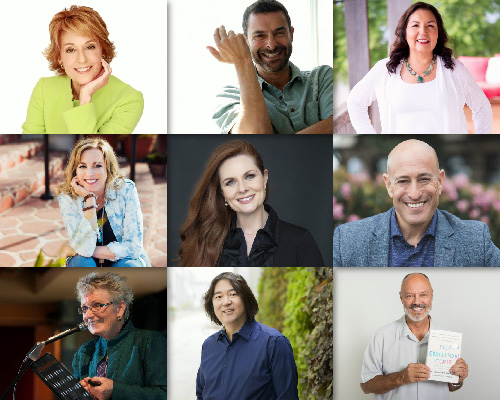 No problem. We've got you covered with different options and we're here to support you in what will make a difference.
Why different options?
People and organizations are in different places and need different kinds of support in order to achieve their PR goals. We want to provide the support that makes a difference.
Which option is for me?
Option #1 is for you if you're clear about what makes you unique and how you want to position your expertise to the media.
Option #2 is for you if you're clear about what makes you unique, but you want to work with our team to find the best way to position your expertise and communicate it powerfully to the media.
Option #3 is for you if you know you have something special to share with the world (and you feel it in every fiber of your being), but you're not exactly sure how to articulate that to grab the media's attention.
What is material review and recommendations?
Our seasonal PR team will review your press materials to make sure they're media-ready, giving you the confidence that you're putting your best foot forward.
What does online press kit assembly mean?
We develop your professional press kit using our very own Online Press Kit 24/7® technology. We are told by the best in PR and news that our online press kit technology is unlike anything out there. Constructed on a purposefully built, media-friendly technology, your online press kit will house all your press kit materials in such a way that it can be updated by anyone on our team within minutes. This allows us to quickly adapt your kit to respond to breaking news and trending media conversations within minutes.
What is PR firm virtual representation?
We'll list our PR firm as the primary contact on your press kit. When members of the media contact you through your online press kit, our team will handle those requests on a first-level basis. When they're ready to move forward with their interview or article, we'll turn the relationship over to you so you can dazzle them!
What does online writing kit writing include?
You will work with one of Wasabi Pubicity's senior writers to write your online press kit. This adventure begins with our thought-provoking questionnaire which supports you in getting clear and helps you to identify your target audience, and compels you to think more deeply and critically about your overall platform. This along with reviewing any supporting materials and a 60-minute phone interview provides you and our writer the clarity to create your online press kit. Your press kit consists of the following pages:
Welcome page ~ designed for the media, including a custom designed banner consistent with

your brand

About page ~ containing three professionally written versions of your bio: a byline bio, a

broadcast bio, and a full-length bio

Images page ~ housing your high-resolution photos for the media

News and Story Ideas page ~ featuring multiple story angles for use when pitching the media

Interview Questions page ~ featuring suggested interview questions for the media

Media Coverage page ~ housing current and past media coverage to showcase to the media

Contact page ~ so the media can easily coordinate interviews[See Examples]
What does branding and campaign strategy mean?
The first step to any successful PR campaign is ensuring you have a solid foundation; that begins with branding and messaging. This process begins with our thought-provoking questionnaire mentioned above, which supports you in getting clear about your messaging, helps you to identify your target audience, and compels you to think more deeply and critically about your overall platform. It will provide focus for your personal branding and campaign strategy call with our Chief Creative Officer, Michelle Tennant.
In your 90-120-minute call, Michelle will guide you through a process of deep messaging work that will leave you clear about your gift to the world and will teach you how to message that gift so the media and the people you most want to serve are clear.
What is database inclusion and support?
Once your press kit is approved, we launch it to our searchable press kit database. In addition, our team will keep your press kit relevant by adding your newest media coverage, changing your contact information, and adding updated high-resolution photos anytime you provide them.
What happens to my online press kit after my free 12-months?
After your free 12-months, you will have the option of continuing the subscription at the going subscription rate at that time.

What's the next step?
After you've worked with us to craft your message and create your online press kit, you can start a 4-week On-demand PR campaign at any time. Click here to see the options.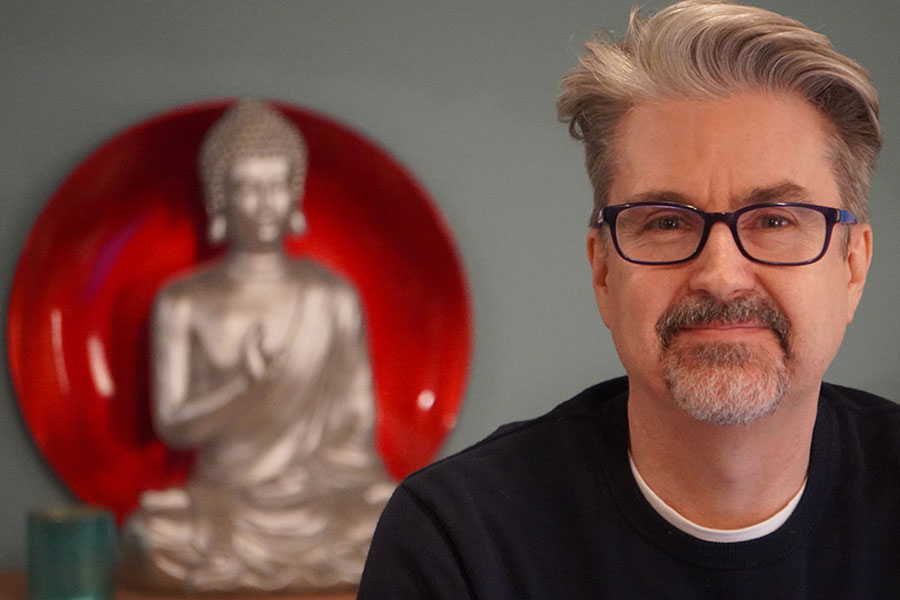 We believe that conversations change everything — and the quickest way to change the conversation is with PR. We also believe that in order to bring calm to the chaos and create a world that works for everyone, we need to support people like you to make that happen.
Please click on the button below to fill out a quick form so that we can learn about you. Then, sign up for a free 30-minute call with us.