21-Day PR Action Guide: The Who, What, When and Where to Launch a Successful PR Campaign
You know the value of PR; that's why you're here. But how do you land great PR? That's the million-dollar question!
The answer is actually quite simple: It takes a little action and know-how.
Get the know-how here:
Full Color Workbook
( + $6.95 for priority mail shipping )
Large format (8.5″ x 11″)
Full color images
196 pages
Thought-provoking exercises
A microlearning experience designed for the busy entrepreneur, our action guide walks you step-by-step through how to land the media coverage you desire and shows you exactly how to answer essential questions for grabbing the media's attention.
Questions like:
How do I stand out from the crowd?
What does it take to make a great first impression?
Who is my perfect media match?
This guide will not teach you everything we know about PR. After all, it's not about you being publicist, right? It's about learning exactly how to launch a PR campaign, and how to do it in 21 days. We're confident you'll have a good foundation and the skills needed to land great media coverage.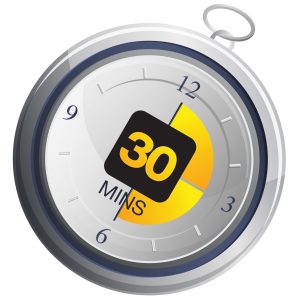 But just to be clear, in order for that to happen, ACTION IS NEEDED!
How much action? The guide is designed for a 30-minute time investment each day for 21 days.
The microlearning modules cover topics like:
Open Sesame: The Subject Line the Media Can't Resist
Who the Heck Are You?: Creating Compelling Bios
Learning the Interview Dance: Interview Questions
Just the Way the Media Likes It: Perfect Pitch Formulas
These modules are designed so you can walk away with the keys to unlocking the mysteries of PR [queue music: "Dun Dun Dun Duuuun!!"]. Really! It's a practical guide to show you not only why we do what we do, but also how to do it for yourself in as little as 30 minutes a day.
Now that we've handled any time concerns you might've had, let's talk about money.
Look, we know you want to make a difference and we want to help you do that. We're out to change the world, after all. So we've made this guidebook super affordable – just pay $6.95 to cover the cost of priority mail shipping.
A Global Perspective
You might've heard us say this before: "The quickest way to change the world is to change what people are talking about… and the fastest way to do that is PR."
Why? Because when the media speaks, the world listens [and Lord knows we need to change what they're talking about].
Help us change the world by putting this PR Action Guide into action!
Thank you for your commitment! (And your comments!)