DOWNLOAD THE STATE OF THE MEDIA REPORT NOW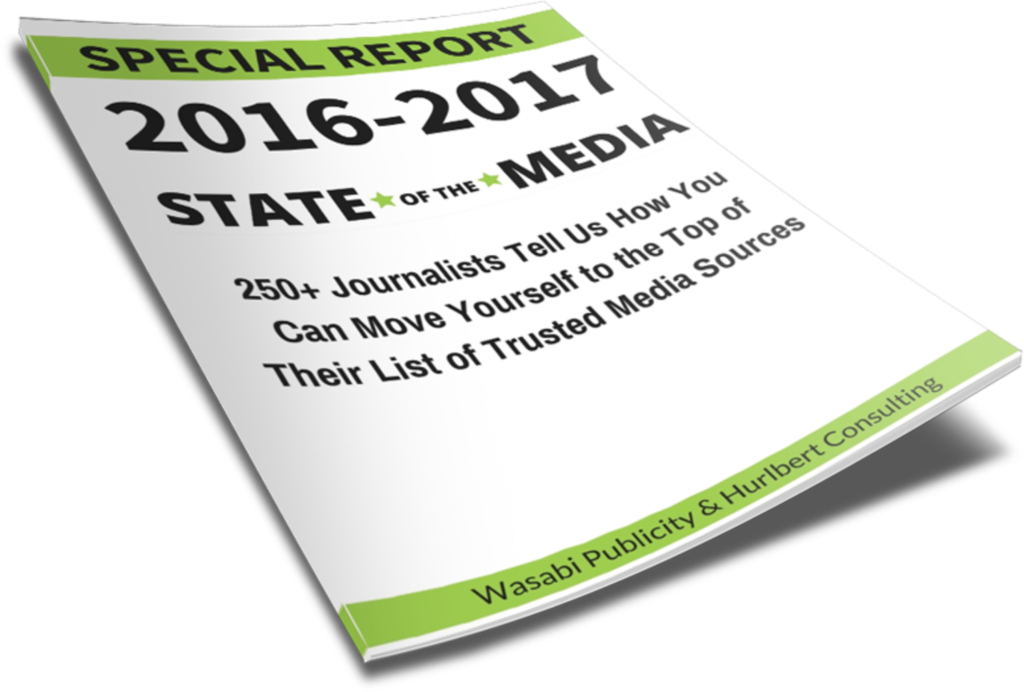 We've done the research.
Now, you get to benefit from the results!
Find out:
How journalists determine who and what to cover
The most effective methods for communicating with the media
Where journalists are looking for sources
Which things show the media you are a reputable source
How tools like books and social media measure up to prospective media
The importance of having a strong online presence, including a press kit
…and more!
…get ready to receive more helpful tips on how to work with the media!